Gerrys 60th Birthday party
Time to enjoy life
What a fantastic night celebrating Gerrys 60th Birthday Party  at Pier Chic .
The food was just amazing with free flowing champagne was what a party is all about! People came from all over the world to share this momentous occasion with these lovely couple and their children.
Please take a look at the photos below and let me know which images you would like and we will email them to you.
It was so lovely to be surrounded by so many different nationalities, partying until the early hours.
I was honoured to be chosen to shoot Gerrys 60th Birthday party. Especially as it was at Pier Chic. therefore as you can imagine, I was in my element.
Present
As a gift we did Gerrys wife's make up by  The Lipstick Makeup Institute.  http://thelipstickmakeup.institute
Time to get together
Its always a nice event to celebrate your birthday with friends and family.
Our Email
If you have a party or event you want covering just call us @.  www.yhstudiosdxb.com
What we have
We have the best teams for everything, photography, videography drone, anything you need.
Look forward to hearing from you all.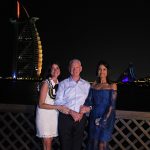 Memories like Gerrys 60th Birthday Party
There is no better memory other than videos and photos. Your brain can remember only so much.
We will take care of you
Bet let us take care of it so you will always remember. Photos are such a tear jerker and also makes you smile. I have so many memories in the form of photos,. Therefore as you can imagine I am always crying ha ha .
I would not have it any other way. I treasure my photos as most people do. We are now in a digital world so we can store more photos.
See you soon guys.
Our Number
Call 052 83 49964 Anytime.