Our baby jeans shoot
Our baby jeans shoot was delightful.
Have a look at our website www.yhstudiosdxb.com
For instance we have a variety of subjects.
Couples photography, Kids section also babies. In face, every different genre.
We also have a section under videography.
Its easy to navigate yourself around. All in all its very simple.
Once you log on to www.yhstudiosdxb.com
You can scroll through hundreds of images.
Over the 35 years a photographer we have gathered millions of images.
Photography is amazing and also working with kid is too. Its fun and spontaneous.
You can book and check us out www.yhstudiosdxb.com
We will make some amazing images. Ones that you for instance will want on your wall.
You can choose in color or black and white.
We have a sister company www.thelipstickmakeup.institute.
the realtionship of both companies is truly divine. We work together like a dream team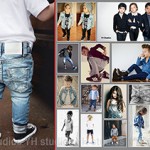 We are looking for super cool kids for our denim jeans shoot on the beach next Friday.
Every colour, every nation, everyone welcome to apply from the age of 2 to 8 years. Last chance today.
Please call us ay YH Studios Photo Studio +971 528349964