Yh Models is growing
Yh Models is growing
 Well it was the natural thing to do. We are already or thereabouts in this industry.
Given these points we opened YH Models.  www.yhstudiosdxb.com
Photography and models are basically the same industry or thereabouts.
They are equally important as one another.
At this present time we shoot so many models.
For instance we do Arab Fashion Week so exposed to hundreds.
OUR aim
Yh Models is growing
Our main aim above all is to see results and get success.
Although this maybe true we have to work hard.
Its a tough business.
What we need to do
Above all, We have to be cruel to be kind sometimes.
After all we don't want to give false hope to potential models.
All things considered, it is a matter of fact.
Sometimes you don't have to be pretty to succeed.
The good looking models often cant pose.  For instance, They look awkward.
Yh Models is growing and growing fast and it takes dedication
have a look at our website : www.yhstudiosdxb.com
Yh Models is growing
Basically we add more photographs and categories so it covers all subjects.
All our Skills
We don't just do  the following:
Photography Services
Best Photographer In Dubai
Professional Photographer Dubai
Product Photographer Dubai
Commercial Photographer Dubai
Best Food Photographer In Dubai
Professional Food Photographer Dubai
Corporate Photography Dubai
Family Photography Dubai
Professional Headshots Near Me
Headshot Photography Near Me
Dubai Wedding Photographer
What we shoot
We shoot everything and even still life shoots require models.
Therefore opening Yh Studios models was a great move.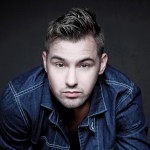 Our goal
YH is expanding and opening and we are opening our own modelling agency.
We did a cool shoot last night.
This is the  model, Darryl from the UK. All things considered he was great.
Here are a few shots from his Portfolio we shot.
Contact details
get in contact with us Call 052 83 49964
https://thelipstickmakeup.institute
Check out our instagram too
https://instagram.com/thelipstickmakeupinstitute?igshid=YmMyMTA2M2Y=