What is a reflector in photography
What is a reflector in photography? A photography reflector is simply a tool that reflects light. A reflector doesn't create light as a flash does, it simply redirects the existing light, or sometimes redirects the light from a flash or studio strobe.
This is important to understand for two reasons. The first is that the light from a reflector isn't any brighter than what is already there, so you can't use one to light up a night portrait unless you are also using a flash or other light source as well. The second point to understand is that the quality of the light will match the quality of the light that's in the scene. For example, if you're shooting at sunset, the light that bounces off the reflector will have that same orange hue.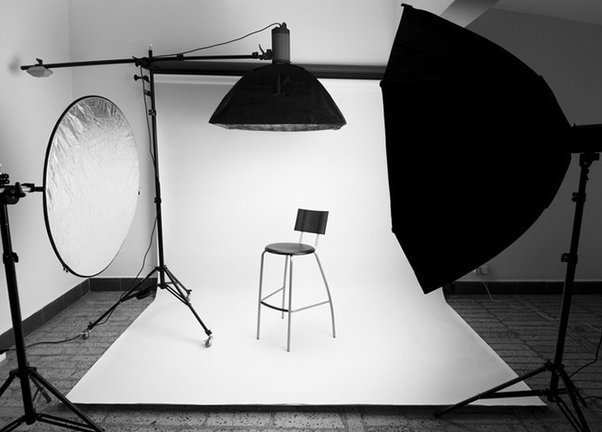 Reasons to use a reflector in photography
1. Amplify a poor light source
If you're stuck with inadequate natural lighting and don't have a powerful photo lightbox at your disposal, a reflector will be your saving grace.
A reflector has a highly reflective surface, and so it can help you make the most of any light source by redirecting light to the desired object or setting. This feature makes photography reflectors a fantastic choice for projects in dark and dimly lit environments. If you have budget constraints and want to make the most out of LED photography lights.
Photography reflectors are generally portable and easy to carry around, unlike additional photo lightboxes that are quite heavy. So, if you're bogged down with time constraints and need a quick artificial lighting source that you can carry, a photography reflector is just what you need in your kit.
2. Diffuse a light source
Have you ever looked at a photo and been dismayed at the harm that too much flash? An undiffused light source can thoroughly wash out all the features of an object or setting, creating harsh shadows in the photo. This problem occurs because, generally, artificial light sources or direct natural light sources are unevenly dispersed. Due to this uneven dispersion of light, the setting receives the full blast of light, making it overexposed.
This is why photographers use diffusers to soften the lighting effect. A diffuser works by evenly spreading a light source passing through it so that the result is soft or diffused light. These often come with '5 in 1' photography reflectors. The result is that you can illuminate an object or setting without creating rough tones, and make subtle features stand out. It's an essential tool for food and fashion photography.
3. Achieve special effects
A reflector can help you take control of the colour tones and intensity of light. Help you create plenty of special lighting effects. A shot of a model with only eyes in focus. The scope for customisation is endless, and you can achieve incredible light settings across both indoor and outdoor projects. Fashion and wedding photographers are especially indebted to reflectors, as they can be used to create dramatic shadow effects.
4. Block unwanted light sources
Photography reflectors can block out unwanted light sources making them useful in wildlife photoshoots. As animals are much less likely to run away from a reflected light source in comparison to a harsher flash light source.
Talk to the experts at YH Studios to learn more about what you should expect when aiming for quality shots.
To know more about this amazing deal, drop us an email at info@yhstudiosdxb.com or call us +971 52 834 9964
or check out: https://yhstudiosdxb.com